The Fitness Industry Risk Management Specialists
At Reinig Insurance Solutions, we not only provide the appropriate insurance solution to our specific client's needs, but we also supply the risk management tools, education, and protocols to help reduce or eliminate the exposures that can result in liability or property losses. One of the best tools we can provide our clients is our recommended liability waiver and hold harmless agreement.  Other services we provide include step by step instructions that you and your staff can follow in the event of a property loss or an injury to a member at the club.
In addition to our forms and best practices advice, we also offer a library of Ken's Articles that includes many pertinent topics and risk management tips that he has encountered in the 25 years he's been insuring health and fitness facilities.
Ken Reinig, is available for private consultation to club owners, medical fitness center directors, and equipment manufacturers to discuss a specific risk management game plan for your business. Even if you do not purchase the insurance through Ken, he will still provide the risk management tools to help protect your valuable asset(s) and ultimately provide peace of mind.
ABOUT REINIG INSURANCE SOLUTIONS
At Reinig Insurance Solutions, we understand that insurance is just one piece of the risk management equation needed to protect your business. We are committed to helping educate the fitness industry as a whole…not just our clients. We strive to help reduce risk and protect the club owners, trainers, and equipment manufacturers. This not only provides peace of mind for the business owners, but ultimately creates a safer workout environment for their members.
This website contains many FREE resources and we encourage you to use them. For example, you can download our How to File a Claim (Property and Liability) form where we provide step by step instructions that you and your staff can follow in the event of a property loss or an injury to a member at the club as well as an "Incident Report" form and a "Witness Report of Incident" form to ensure all your bases are covered. As an example of our educational materials, we have put together a document dedicated to the specific liability needs of Small Group Personal Training (SGPT) "Group Training, CrossFit, Boot Camps Injuries and Liability." There are over 50 different articles and forms available for your use...at no charge!
Articles
Another year is coming to an end. With each brand-spanking New Year, you will have an influx of new members coming into your health club or gym desperately trying to achieve their latest New Year's Resolutions. They are determined to trim down, pump up, run faster etc. You know the drill.
One of the perks that you, as a club owner provide to your employees and independent contractors is that they can work out in your facility pretty much anytime that they want to.
Let's face it, running a gym today comes with the threat of punches from places you couldn't even imagine just a few years ago. An unexpected, unprepared for punch could knock you for a loop so hard you and your club might never recover.
View All
Blog
Workers' Compensation billing is often confusing, time-consuming and expensive even for the most seasoned agents. ADP has long been the only option and the biggest name in Worker's Comp payouts, but competitors are beginning to enter the field and the landscape is changing . If you're looking for a simple solution offering better customer service, […]
Having a gym, pool, or fitness center can be a risky endeavor, but when your main clientele is children, your risks increase in unique ways. Children are adept at finding dangerous situations and testing them – remember watching your baby as she learned to roll over and remembering life just got a lot more complicated […]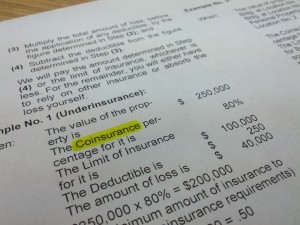 Due to increased cost of construction materials and labor, it has become increasingly important for all Club Owners to review their property insurance coverage.   Whether you are leasing your space or own your building, the cost to replace your improvements and structure have increased significantly this year. What Is Co-Insurance? There is a little-known […]
View All
Press
Ken Reinig, speaker and health club insurance expert, encourages health and fitness club owners to review their insurance policies in light of new trends taking root in the industry to make sure they are not subject to liability claims.
Ken Reinig, speaker and health club insurance expert offers a list club owners will want to check twice and take seriously to avoid liability claims in the coming New Year.
Ken Reinig, speaker and health club insurance expert, urges club owners to get cyber liability insurance protection for their clubs since only one cyber liability claim can destroy a club that's not protected.
View All
Testimonials From Our Happy Clients
"Reinig Insurance Solutions is the best insurance for gym owners and coaches.

The first time I picked up the phone and had a five-minute conversation with the team at Reinig Insurance, I was completely blown away. They taught me things I didn't know about protecting myself, my coaches and my business that I didn't know were necessary. All the guesswork and stress that comes with owning a gym and what type of coverage is needed was gone.

They understand parts of the fitness business that no other insurance company does.

At Koko FitClub, we have locations in 30 states, 2 countries and growing. As COO and Fitness Business Coach, it's my responsibility to look at businesses differently and ensure every gym owner adequately protects themselves as well as their businesses. So I refer them to Reinig. Because their exceptional customer service, how amazingly fast and responsive they are.

The team at Reinig Insurance Solutions brings an area of expertise to the fitness industry that is unparalleled. They're the only insurance solution I trust for coaches and gym owners."
Nick Konarski
COO, Koko Fit
"I have worked with Reinig Insurance for several years as they provide insurance for several of our businesses.  They are not only a pleasure to work with, but have gone above and beyond to meet and exceed our insurance needs.  I whole heartedly recommend Reinig Insurance."
Holly Wallman
Owner, Retro Fitness
"I have complete trust that Reinig Insurance has our clubs best interests in mind. They have been able to provide the most competitive rates for us but what sets them apart is their ability to educate me on what is going to be a best practice for my clubs and club member's safety. I have learned more about key preventative measures from Reinig than any other insurance representative. This team works in the business of health and fitness, they are responsive and most important, they are honest and genuine. "
Carrie Sattler
General Manager, Yakima Athletic Club/YAC Fitness
"I've been in the fitness industry for 25 years and in that time Ken and his team have been THE number one source for insurance coverage. What I like most about this team is that you get "big company" rates and resources delivered by a small, caring group of experts."
Rick Mayo
President, Alloy Personal Training Solutions
"I have been working with Ken and his team for many years. We have found that are insurance costs are consistently competitive but more importantly, whenever we have a problem, they respond immediately. I would recommend Ken and his agency to any health club owner."
Greg Fuchs
Owner, Crunch Fitness
"I have been working with Ken Reinig and his team for over 20 years. Having an insurance company I can trust on my team of advisors who helps to guide me through the ups and downs of running a business is one of the secrets to our success. We can put our focus on helping our members knowing that Reinig Insurance Solutions is on our side. Ken and his team are so much more than an insurance provider, they are a resource providing advice, support, experience and above all peace of mind."
Rachel Cosgrove
Owner of Results Fitness 2012 IDEA Personal Trainer of the year
"I have known Ken for over 20 years and he is without a doubt the single most professional risk management specialist in the gym business and the only insurance option we have ever offered or recommended through the National Fitness Business Alliance. Perhaps the highest compliment I have heard about Ken and his team over and over again from the thousands of clients he has worked with over the years is the Ken was always there when they needed him. No one ever thinks something bad might happen to their business, but it is always comforting to know that a true professional will be there immediately to help you through those bad times. People come and go in this industry but it is reassuring to know that there is someone you can count on when you most need the help in your business. Ken is the best there is and I highly recommend his team for your business."
Thomas Plummer
Fitness Industry Guru and Founder of the National Fitness Business Alliance